X-Power's main products at this exhibition are 12V-48V solar energy storage battery series, including wall mounted energy storage battery (Powerwall) and stacked energy storage battery. The capacity of stacked energy storage battery is 9.42KW, and the capacity of wall mounted energy storage battery is 5.12KW. Indonesian customers pay more attention to the intelligence of energy storage battery, among which the long cycle life of lithium iron phosphate battery is welcomed. In the future, we will provide the Indonesian market with better quality, more environmentally friendly and more intelligent solar energy storage battery products.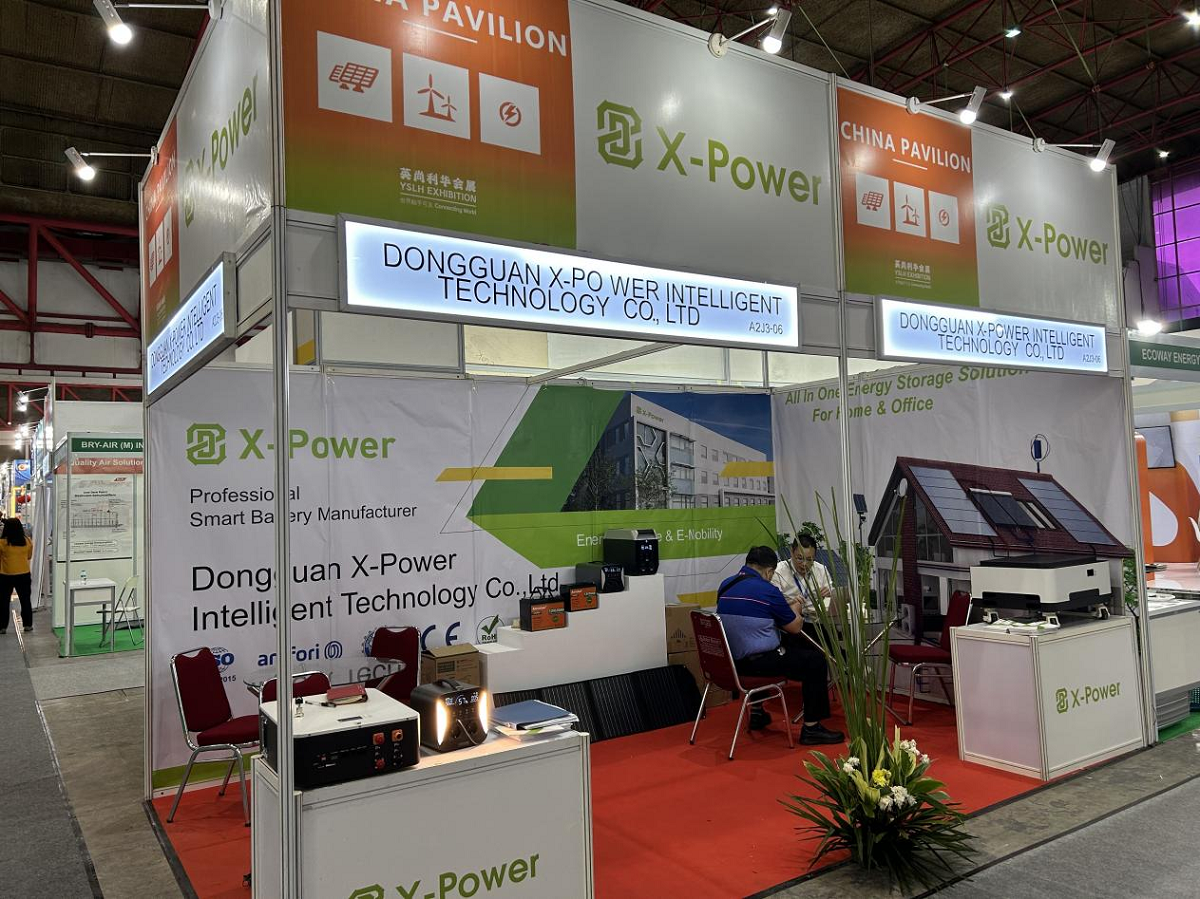 Solar Energy will play an important role in the supply of electricity as Indonesia prioritizes Net Zero Emission (NZE) by 2060, in which 587 GW of renewable power plants and a capacity of 361 GW or more than 80% will come from solar energy and hydropower. This energy source will become the main supply of national electricity in the future.
During G20 summit in Bali, there was an announcement of a $20 billion agreement as the sidelines agenda. Known as Just Energy Transition Partnership (JETP), which is meant to help the developing countries to reduce their dependency on fossil fuels to a clean energy sources. Indonesia has pledged to ensure the emissions by 2030. The country has started its goal of emissions-free by 2050.